Technology Never Sleeps -- EUROCIS 2018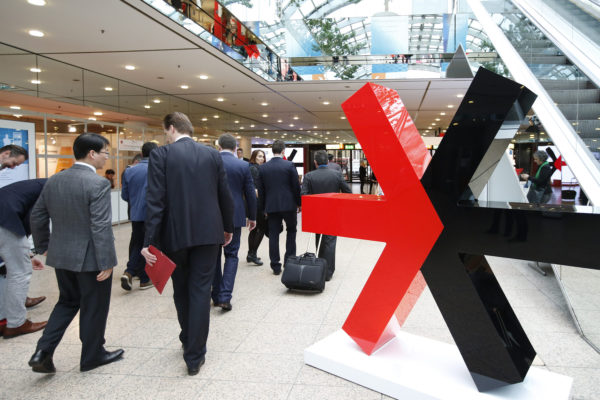 Today is tomorrow's yesterday.
As the 21st century gets into gear, people everywhere are experiencing what is now recognised as the fourth industrial revolution. Digitalisation in particular is having a huge impact on us all, touching every aspect of our daily lives.
Technology never sleeps – and each day brings new advances. Because we humans are curious, creative, and inventive.
Technology is also revolutionising every area of retail, with increasingly short innovation cycles. And it plays a crucial role in communication with customers, too.
The sheer dynamic of these developments makes EuroCIS a must for exhibitors and visitors alike.
Once a year, every year.

Stay wide awake!
Tomorrow belongs to those who can hear it coming.
Whether the exhibitors and visitors of EuroCIS 2018 know this David Bowie quote or not, they put it into practice in their day-to-day working life. They know that: EuroCIS has become the leading trade fair for retail technology within a century because
no other trade fair is as up-to-the-minute in showcasing the dynamic technological developments in retail
no other trade fair presents such a comprehensive view of IT for retail in all its forms and functions.
This is why EuroCIS has been growing exponentially for years. So be there when EuroCIS 2018 takes its next step into the future. Your future.
EuroCIS: Growth, Growth, Growth.
Exhibitors, visitors, space - the three most important indicators of success always show that EuroCIS is on the up, and this was particularly the case in 2013, 2015 and 2016. A sign of technology's rapidly increasing relevance in retail. Proof of EuroCIS's effectiveness as a business platform.
More exhibitors: Over 33% more visitors in 2016 as compared to the previous year!
More space: Scaling up to 1,600 m2 and 1,700 m2!
More professional visitors: An increase of 18% in 2016 in comparison to the previous year!